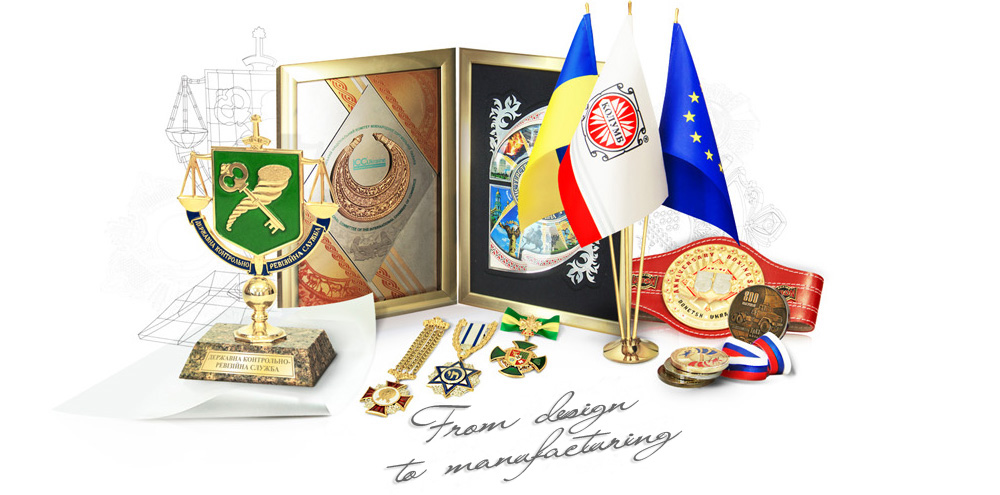 Contacts us
Office in Kiev
I.Mazepa str,3/176
Contact information:
tel./fax: +38 (044) 280-29-00, 280-76-70
Director
- Stolper Mykhaylo
Mobile phone
: +38(050)328-85-81
E-mail:
columb@columb.ua
About us
Since its founding SP Columb Ltd is the leader in the production of the flags and souvenirs on the territory of Ukraine. A wide range of products, such as public and corporate flags, advertising and promotional flags, pennants, banners, flagpoles and stands of flags, as well as medals, badges and awards are made on the modern, high-tech production facilities of our company. In great demand among our customers are heraldic products and business class gifts.
Our company does not stand still. We actively develop and put into manufacture new products. So, recently, we have arranged production of quality textile labels and stickers, signs, plaques, and other promotional products. SP Columb Ltd does not work with the contractors, all our products are manufactured at our own production base. It allows us to control and maintain quality of the products at the highest level.
Industrial Base and Divisions:
Computer-designing group
CAD/CAM department
Assembly-cutting department
Silk-screen printing department
Thermo-printing department
Binding department
Sewing department
Souvenir department
The department of special technologies
Technical control service
Case producing department
Wooden processing department
Stone decorative processing department
The department of vacuum formation and flocation
Auto transport department, dispatching service
The department of silver and special covering of details
The department of textile and self- adhesive labels
Building group
Tool-making facilities:
Electro erosion processing department
Thermo processing department
Pressing and stamping department
Locksmith's mechanical department
Locksmith's assembly department
Details
Office in Kiev
I.Mazepa str,3/176
Contact information:
tel./fax: +38 (044) 280-29-00, 280-76-70
Director - Stolper Mykhaylo
Mobile phone: +38(050)328-85-81
E-mail:columb@columb.ua
How to order
1. Check out the range ...
2. Contact our managers ...
3. Send a request ...
4. Agree on the price ...
5. Apply for financial documents ...
6. pay manufacturing ...
7. Validate the original ...
8. Get your order ...
mailing of letters
Подпишитесь на рассылку новостей сайта